---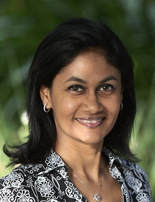 ​Jayn believes that therapy does not have to be an arduous process. It should be fun and quick when it's filled with an eagerness on the clients' end to get over the hurdle that they are currently facing, so that they can go back out there and enjoy the life that they were born to live.
Individuals -
Therapy is extremely focused and in most cases, clients are able to discharge from therapy within 3-6 months, especially if it's a life transition problem. Some clients are in treatment for a longer period, due to severe trauma, abuse or mental health symptoms, attached to the roadblocks faced.
​
There are clients who seek therapy not because they necessarily have something that they need to work on;
They like the idea of going to a neutral place on a weekly basis and unloading i.e. to get things out of their system. They like brainstorming ideas, listening to themselves think out loud, having a neutral person play devil's advocate, working on strategies, life skills or even looking at repetitive behavioral patterns.
Other clients report that they enjoy an on-going weekly sessions, as it gives them a place to take care of their emotional needs, so that they do not burden their friends and family members with issues. This then allows them to be emotionally and physically available, for their loved ones.
Couples
-
When couples come in and genuinely want to work on improving their partnership, Jayn does not start the treatment by focusing on the past or on what did not work. Couples will do the 3 important assessments before sessions begin i.e.
Gottman Couples' Assessment, 5 love languages
and
Attachment Styles.
The work starts with putting in place immediate changes that needs to be adhered to on a daily basis, that produces positive results. The couple are 'banned' from speaking about the past, for a few weeks, during this phase. In the second phase, new skills and tools are taught with a lot of role playing, to instill them. Couples find this phase extremely enlightening and are usually keen to keep trying the new skills outside of the sessions. In the third phase, after couples feel encouraged and feel that the changes are working, then the work on the past and what did not work is started. It has been Jayn's experience that, when the current emotional love tank is filled with the 5 love language activities, past work can be looked at in a forgiving way and moved through rapidly.
​
Treatment modalities utilized in sessions will be Gottman, EFT - Emotionally Focused Therapy, CBT, Solution Focused, Narrative and Gestalt. Please watch
this video
on the distress a person experiences, in their relationship with a loved one and the explanations behind it.
Teenagers
- This is an amazing age group to work with as they tend to come across as extremely angry. Anger is often called a secondary emotion as it's resorted to, in order to protect one's self from or to cover up other vulnerable feelings. A primary feeling is a feeling that is felt immediately before the anger. In addition to that, depression tends to come across as irritability, anger and/or frustration in teens. Many times parents miss the depression by focusing on behavioral issues expressed. This is usually not the case as the teen is merely struggling to communicate that they are extremely depressed or anxious and tend to resort to self-harm behaviors. The work that is done with teens are in collaboration with their family members so that everyone is involved in the treatment, to sustain the changes. In addition to individual and family work, it is helpful for teens to know that they are not the only ones who are experiencing this. Thus, there is a teen group that they can participate in, on a weekly basis.
Jayn's strengths include her
years of experience
practicing her skills and training as a psychotherapist in many different clinical settings, as well as her caring, empathic and compassionate nature. She is humbled and honored by the privilege of being invited into her clients' inner worlds and being able to guide them on their journey of healing and personal growth. She does this with tremendous respect and acceptance.
Jayn's style is to be a supportive and collaborative partner with her clients, to help them use their own self-leadership to find creative and lasting solutions to life's challenges. This stems from her deep belief that people possess an amazing innate ability to heal and find their own answers. However, sometimes people may be stuck in old patterns or may have a difficult time discovering new ways of thinking or being.
With sensitivity, compassion and a strength-based / solution focused, holistic approach, she guides her clients to find and utilize their own inner wisdom to get unstuck and achieve their life goals. With her skillful guidance she helps people to embody their emotions and to truly work with the physical, emotional, and spiritual dimensions of their issues.
Wedding Officiant -
If you found yourself crying when you witnessed Jayn officiating a wedding, and you now would like her to officiate yours, please note that this service is
ONLY
available to Jayn's past clients who have either graduated or those who have gone through the pre-marital therapy sessions. Her style of officiating weddings are extremely personal and she will only be able to tell such a story, if you've been a client in the past.
Bay Area Sports -
Jayn is a avid sports fan of the Bay Area sports teams; Warriors, Niners, Giants and Sharks. Yes, she does support the Raiders and A's, as well ;-)
---

​​Writing - Besides sports and training for triathlons, Jayn can be found walking the red carpet of Hollywood for award ceremonies, as she writes scripts for ethnic minority characters.​
​Low fee rates
: Please note that Jayn.Org is also a teaching clinic. If Jayn's rates are a little too steep for you or you do not have insurance, please consider working with one of her interns. Interns are usually in their final year of graduate school or are in the midst of preparing to sit for their Board exams. Their rates are a lot lower as they are still in training and have not been licensed by the Board of Behavioral Sciences, just yet. They are supervised by Jayn and are currently working under her license, till they pass the Board exams. After which, they will spread their wings and move on to their own practice. All clients will follow the intern-clinician, as soon as the intern becomes licensed.
Bedroom 201 classes - Jayn has partnered with Dr. Teixeira, from Stanford to offer classes for both men and women. This is usually done in a group setting. For privacy reasons, these classes can be made available in a private setting for couples or individuals.
Class with 4 participants: $150 for 90 minutes
Individual sessions: $300 for 90 minutes
Couples' sessions: $330 for 90 minutes
​EDUCATION
Doctor of Psychology (Psy.D.), Marriage and Family Therapy
Currently on writing recess and research sabbatical
M.A. Psychology - Industrial and Organizational Behavior
M.A. Psychology - Marriage & Family Therapy
Award: Recipient of the 2005 Frowein GmbH (Germany) educational scholarship for marginalized minority women from a third world country
B.Sc. Psychology (Mgmt)
B.Sc. Accounting and Economics
University of Buckingham, Buckinghamshire, England
CERTIFICATIONS
Individualized Placement Services (IPS) for clients with co-occurring disorders - Dartmouth Psychiatric Research Center, Geisel School of Medicine, Dartmouth
Parnell Institute for EMDR - Attachment focused EMDR
Eye Movement Desensitization and Reprocessing International Association (EMDRIA)
Certified Gottman Educator - Bringing Baby Home, Gottman Institute (CGE)
Certified to Diagnose Children and Adult with Dyslexia, Bright Solutions for Dyslexia (DTS)
Graduate Certificate in Conflict Resolution
Graduate Certificate in Applied Psychology
LANGUAGES SPOKEN
English, Bahasa Malaysia, Tamil, Cantonese, Indonesian, Mandarin and Japanese.
Even though Jayn is able to converse in the above languages, please note that therapy is ONLY offered in English, Bahasa Malaysia, Tamil, and Indonesian.
GRAD & POST-GRAD CLINICAL EXPERIENCE/ PLACEMENTS / POPULATIONS SERVED / TRAINING / FUNDING- GRANT SOURCES
Private Practice in Palo Alto, San Francisco and Rockridge, Oakland CA
Forensic Assertive Community Treatment (serving schizophrenic clients in the criminal justice system), EBCRP Oakland
Transitional Assertive Community Treatment, EBCRP, Oakland
Individualized Placement Services for clients with co-occurring disorders - Dartmouth Psychiatric Research Center
Ryan White Mental Health outpatient clinic (providing holistic health treatment for HIV / AIDS clients), EBCRP Oakland
Project Pride (dyadic mother and children, residential substance abuse treatment facility), EBCRP Oakland
New Bridge Foundation, Bridge I (long term, co-ed residential substance abuse treatment facility), Berkeley, CA
Ujima Family Recovery Services, Kids' Group, (at risk children (7-18) especially teens, for substance abuse) San Pablo, CA
California Department of Corrections and Rehabilitation (CDCR)
Family Paths, Oakland, CA
Federal Pre-trial
US Federal Parole
US Federal Probation
County Probation
Alameda County Superior Court - Juvenile department
Drug Court, Oakland
Jayn Rajandran is listed at AllTherapist.com
---
In-network provider but there is currently an 8 months waitlist for the following insurances:
Out of network provider, with NO-waitlist currently for;