Do you ask yourself these questions often?

Am i destined to be single for the rest of my life?
Should I give up?
Why did he/she disappear?
Is love not meant for me?
When will it happen for me?

Winter 2018, series

Palo Alto - Saturdays, 10.00am - 11.30am

Rockridge, Oakland - Mondays, 7.30pm - 9.00pm
Hayes Valley, SF - Tuesdays, 7.00am - 8.30am


Tuesdays, 3.00 - 4.30pm
Prepare yourself for LOVE in 8 weeks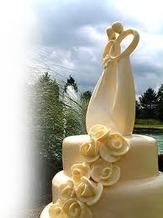 How hard is it for you to envision yourself, in a fulfilling, soulful and inspiring love?
I want you to know that not only is this kind of love possible for you, but opening your heart into your life right now doesn't have to be the struggle, as it may have been in the past.
Desiring and finding your soul-mate
, can be an incredibly joyful experience. This is absolutely possible.
Since you are here and reading this right now, it probably means you are ready to awaken to your most magnetic and open-hearted self, to invite the beautiful love that you so deeply yearn and deserve.
All it takes is a first step, to bravely say "I'm ready for love. I choose this as my destiny"
8 weeks
Limited to 6 people in a group
90 minutes per week
You do the rest of the work at home
, as assigned
This is NOT a process group. You will not have to tell your story to anyone.
Week 1, Week 2, Week 3, Week 4, Week 5, W
eek 6
,
Week 7
,
Starting the series with the "Setting the stage"
GROUP SCHEDULE - 90 minutes
,
COST: $399.00
for 8 sessions.
Averages out to
$49.88
per 90 minutes session.
IMPORTANT
Payment has to be made in full for
ALL
8 sessions, before the start date of the series.
This is
NOT
a pay-as-you-go, class series.
Please ensure you can commit to
ALL
8 dates, before you sign-up. No refunds for missed sessions.
Each class is a building block for the next week's work.
I am aware that life happens / you may fall ill. If you have to miss a class, you can call in or do it via Skype. You can do this once, per series.
STEP 1:
Choose a group that fits with your schedule.
You should not miss ANY of the sessions, as each week is a building block for the next.
STEP 2:
Once you find a day and time that works for you, please send me an
email
.
If that date and time is still available, i will send you a go-ahead email.
STEP 3:
Make payment via PayPal.
The space will not be guaranteed if you have not made the payment or received a confirmation email from me. Please note that a spot will be reserved based on, who makes a payment first. You will only have 12 hours from the 'go ahead' email to make payment. That spot will then be opened to the next person on the list.
CANCELLATION POLICY:
Once payment is made, your space is confirmed for that particular class
.
All cancellations have to be made via email, ONLY. Due to the date and time stamp.
One week before the session begins, if you cancel via email, you will get a full refund or can use it as credit towards another start date.
Anything between less than a week but 3 days before the start of class, I will give you a class credit, that you can use for
another session.
Any cancellation, less than 3 days, before the start of the class, you will get a 50% refund.
Since I will need 6 people to start the class, I will fill this space by giving it to those who need a scholarship due to financial limitations.
---